Enjoy Delicous Pastries by Andrea Bakery items and Bakery Cookies, pastries, brownies, muffins and scones in grove city, pa or mercer, pa. We have Care Packages for college students, professional gifts and fundraising.  An Olde World Style Bakery with delicious bakery baked goods. You will love this Pastry Bakery. Best in Mercer and Grove City PA. Check this bakery out now!

pastries@zoominternet.net     724-967-2715

cake cookies grove city, pa mercer, pa brownies cup cakes pastry pastries

Welcome to Pastries by Andrea!

Pastries by Andrea is all about making memories. Remember when everyone went to Grandma's house for every important event and you always looked forward to her homemade desserts and pastries? Can you smell the sweet aromas and taste the yummy goodness? There was no place else you would rather be. 

Andrea helps bring your memories to life!

 In today's hectic world, we're often too busy for those special touches, but Andrea's Pastries can help brings that homemade love to your cherished moments.

Visit one of our favorite partners, 

              beans on broad

​NEED KOLACHI  

OR BAKLAVA FAST?

Joseph's in New Castle, D'onofrio's in Hermitage and Rulli Bros in Youngstown are proud to offer Our  Kolachi, Baklava, Kisses and Clothespins year round in their

 bakery freezer case and on the bakery displays. 

 Get it now for any holiday or family celebration!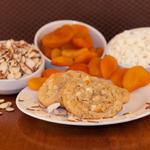 Christmas 2021 Cookie List​

Kolachi- Walnut, Apricot & Poppy

$15 or 3/$40


Baklava (14 count)

$




10


LadyLocks (12 count)$





10
All Cookies below come in 8-10 count packs

They are $8 each or 3/$20

Biscotti(almond, Choc or lemon)



Italian Wedding Cookies (lemon, almond or orange) 
Apricot or Raspberry Cookies

Snickerdoodles

Butterballs

Walnut Pinwheels

Molasses

Sugar

Chocolate Chip

Brandied Cherry oatmeal

Triple chip

Brownie Bites

Double Chocolate

M&M

Pecan Paulines

Sweet Almond Joy

Cranberry Chocolate Chip

Cookies can only be ordered for pick up at one of the events below.  

All pick up times at the bakery are full.

All orders must be texted to 724-967-2715.

I cannot guarantee my ability to take phone orders 

at this late date.

Erie, PA (Order Only)

Gordon Food services on Peach next to Target Parking Lot

Tuesday, December 21 at 10 AM (please be prompt)

Franklin, PA (orders helpful but not required)

Law offices of Wilson Thompson and Cisek

Pop up Shop, Thursday, Dec 23 11:30AM-1:30 PM

Youngstown, Ohio (Order Only)

Storage Facility Parking Lot, Behind Handles Ice Cream, South Ave

Wednesday, Dec 22,  11 AM (please be prompt)