Enjoy Delicous Pastries by Andrea Bakery items and Bakery Cookies, pastries, brownies, muffins and scones in grove city, pa or mercer, pa. We have Care Packages for college students, professional gifts and fundraising.  An Olde World Style Bakery with delicious bakery baked goods. You will love this Pastry Bakery. Best in Mercer and Grove City PA. Check this bakery out now!

pastries@zoominternet.net     724-967-2715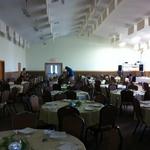 Pastries by Andrea 
can help make any event a 
special 
event. Andrea's pastries go above and beyond your typical bakery goods for a taste that takes you back to what your grandmother made. Contact 
Andrea
 for more information. Please order in a timely manner; 2-4 weeks preferred to ensure your pastries are ready for your event. 
Remember delicious pastries for:

"Not only are Andrea's Pastries lovely to look at, they are moist and flavorful. She is a culinary artist!"

Dana Krepps

Graduations, Anniversaries, Birthdays-